Sala 752 is opening as a space for artists to work and live. To celebrate the beginning of its change of function Simon Streather realised a performance he has entitled 'Bird of Time'. The performance included several elements which were intended to reflect on space, time, measurement and the immediacy of action. A film loop made from a 1999 recording was be projected, it showed a red line superimposed over a bowed head. This line has been a recurrent device, appearing in early surrealist inspired paintings, books, later more literal environmental realisations, and recently in some gestural paintings. It is at once ambivalent and simple: it could be seen as a line of the blood tide of continuum, 'Enso' of awareness, a territorial mark or, as a manifestation of drawing as 'taking a line for a walk'.
Another line was be made on the walls of the room at Sala752. Walls which have borne witness to many years and have recently been carefully restored for a different function.
The title 'Bird of Time' references the notion of continuum and freedom within the immediacy of action, whilst also acknowledging the wall that stands between now &
then, one & the other.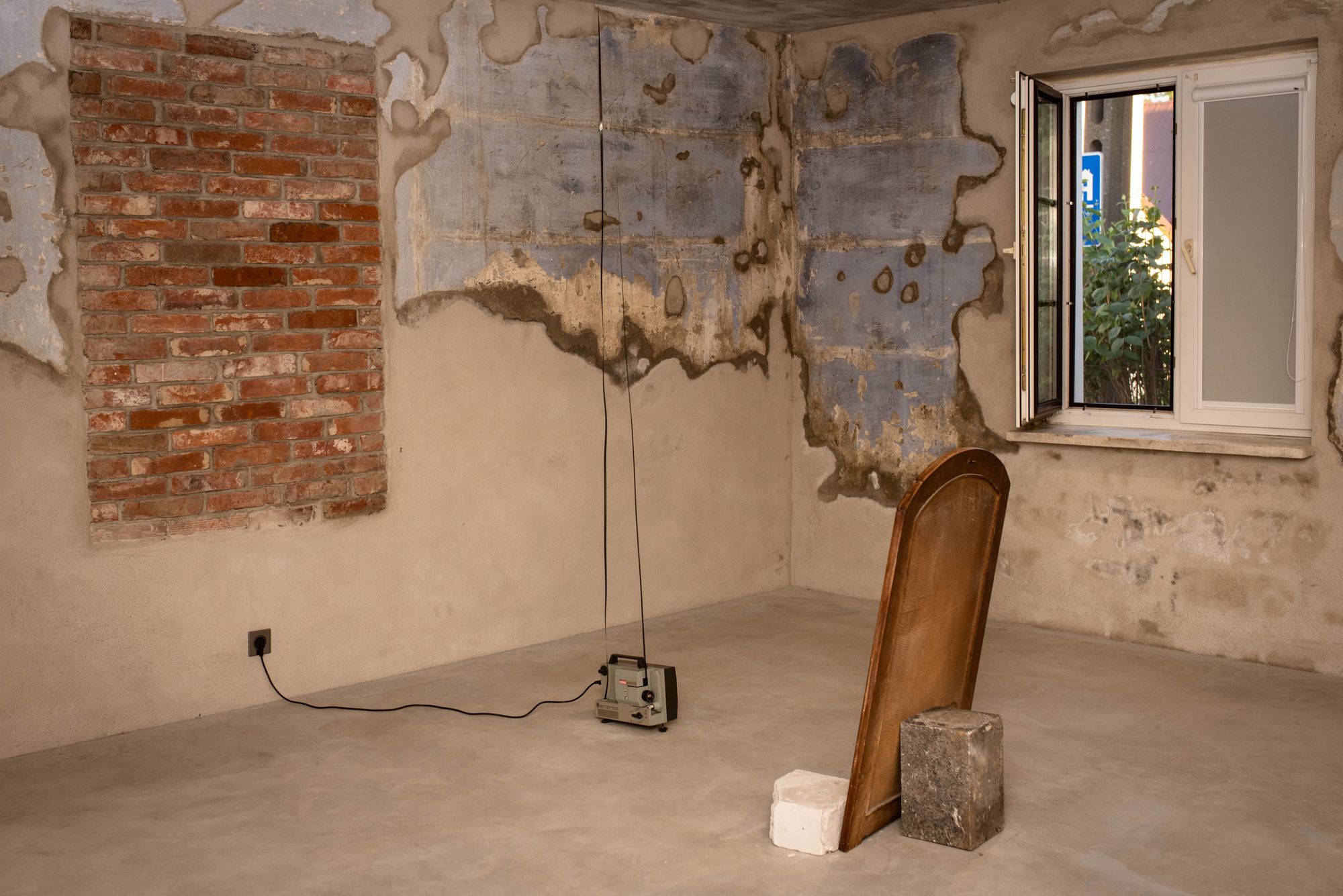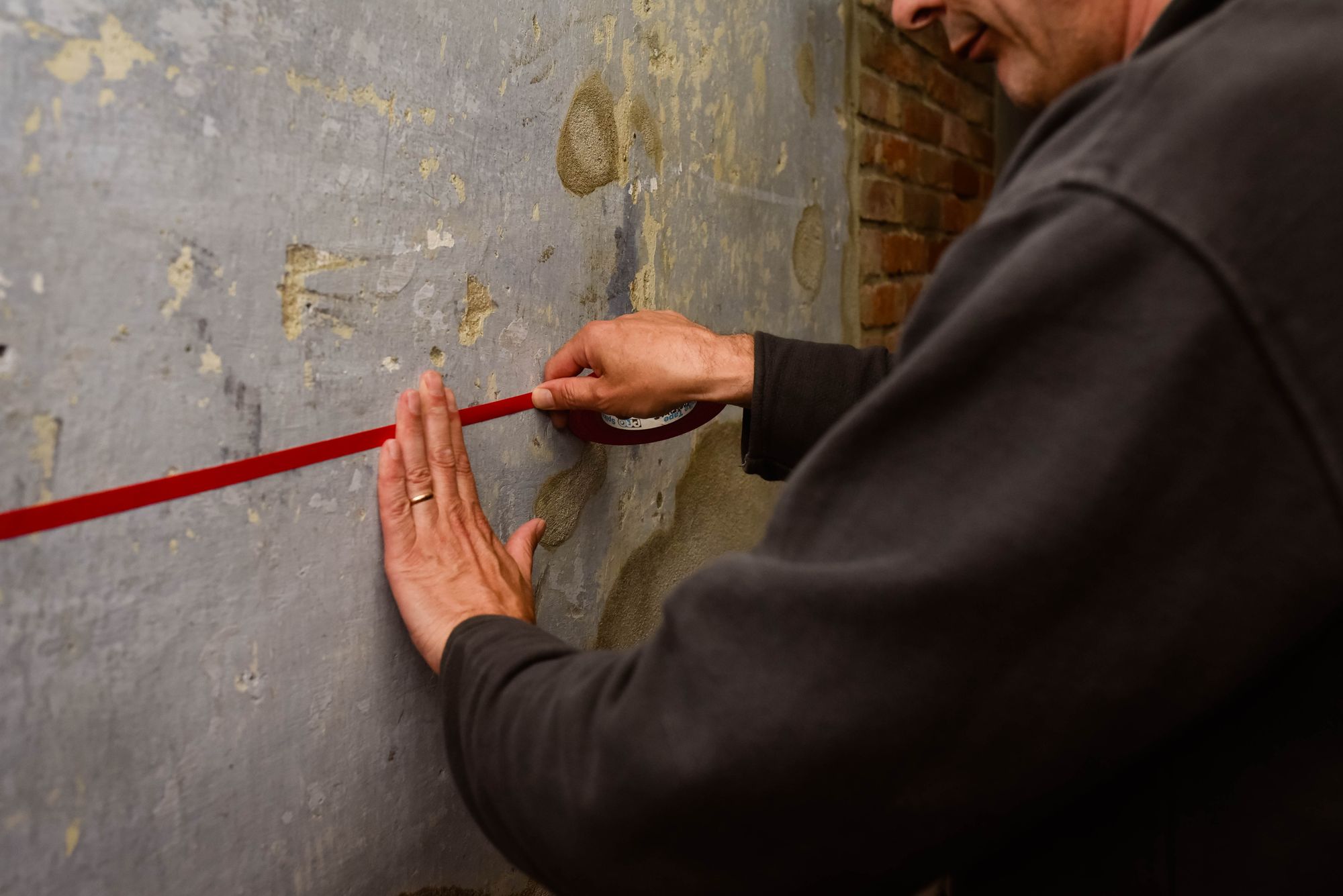 Simon Streather grew up in Perthshire, Scotland, he then moved to London where he studied at the 'Byam Shaw School of Art' in the late 80's and early 90's. On graduating he travelled, studied informally and worked in Poland. It was a time of change and optimism. In London there was the birth of 'Brit Art', with its increased focus on consumerism and celebrity, whilst in Poland he found a degree of independence, evidenced by modes of production that had inevitably been built on necessity in resistance to oppression. His own processes of art making, which were increasingly related to the improvised & provisional, found a temporary home there. He made works at Galleries 'ON' & 'AT' in Poznan and Gallery 'Teraz' in Szczecin.
After a period of travelling he returned, eventually, to London where he now lives & works. For the past twenty years his practice has returned to a concentration and meditation on painting.
Simon's most recent exhibition was at The Cello Factory in London (October, 2018) where he has shown an installation of watercolour paintings, a selection of works taken from a continuum of process. They investigate trace and transience through repetitive and ritualistic mark making. All of the paintings were made at night with an economy of means. Simon intends to continue this work during his time at Sala752.